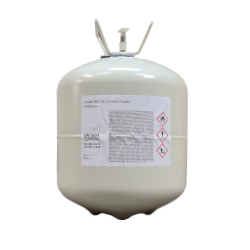 This easy to use, portable, time-saving spraying system is supplied in an 18 Litre canister, which is linked through a 3.5 or 5.5 metre hose to a spray gun, and represents one of the first products from the new generation of synthetic rubber/resin adhesives.
Its high solids and low solvent formula produces a quicker, stronger, more aggressive bonding system which out-performs all conventional adhesives.
Suitable for use with a wide-reaching range of materials and substrates, XtraBOND 35 is ideal for use in contract flooring, exhibitions, carpet laying, furniture manufacture, re-upholstering, laminating, veneering, shop fitting, joinery etc. It has a high temperature resistance up to 110ºC, which makes it suitable for applications within automotive interiors, coach building, vehicle, boat and caravan fitting and refurbishment, or for wherever a high temperature bond is required.
Market: Automotive, Woodworking & Furniture
Used For: Automotive Interiors, Wood Working Applications, Furniture Manufacture
Technology: Synthetic rubber/resin adhesive
Packaging: 18 Litre canister
Features & Benefits:
High solids and low solvent formula
Fast, strong, aggressive bonding system
Versatile adhesive, suitable for use with wide variety of materials
High temperature bond
https://www.hybond.org.uk/wp-content/uploads/2020/12/XtraBOND-35.250.jpg
250
250
admin@hybond
https://www.hybond.org.uk/wp-content/uploads/2020/11/technology-logo.png
admin@hybond
2020-12-16 15:25:39
2020-12-16 15:25:39
XtraBOND 35