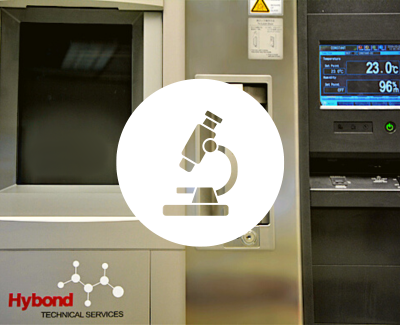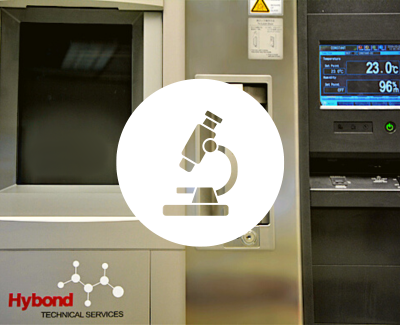 Welcome to the next instalment of Hybond's "Look in our Lab" series, where we bring you regular posts on the materials & adhesive bonds being put through their paces by our tech team within Hybond's laboratory.
An incredibly popular service provided by our laboratory facility, is the provision of climatic chamber testing carried out on customer bonded samples. This latest blog post takes a closer look at the capabilities of Hybond's test chambers and how results gained from climatic testing benefit customers and inform bonding processes.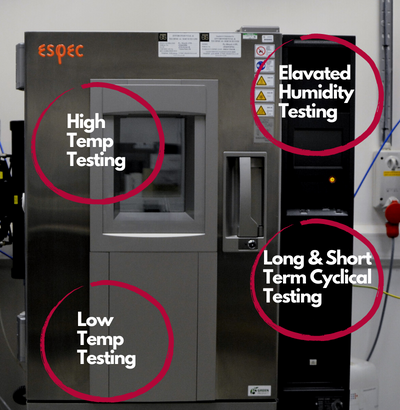 WHAT IS CLIMATIC CHAMBER TESTING?
Wikipedia describes the process as:
"A broad category of ways to simulate climate or excessive ambient conditions exposure for a product or a material under laboratory-controlled yet accelerated conditions."
An environmental test chamber artificially replicates conditions which machinery, materials, devices or components might be exposed to. Depending on a chamber's capabilities and the data required, this could include such conditions as UV exposure, salt spray exposure, weathering and more. Hybond's climate chambers expose bonded samples to extreme temperatures, elevated humidity and thermal shock.
QUICK FIRE QUESTION ROUND WITH DR. KARL KAYE!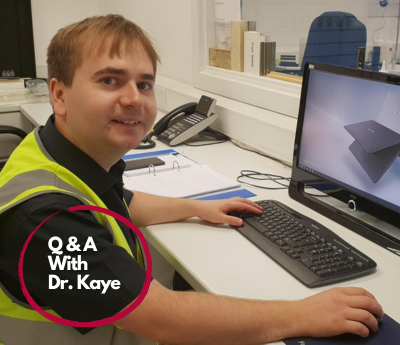 We wanted to know more about Hybond's climatic testing capabilities and what these tests are used for, so we fired some quick questions at Hybond's Technical Manager Dr. Kaye, and here's what he had to tell us:
What temperatures do Hybond test chambers reach?
"We have a choice of chambers available which offer a range of temperature specs, we have the ability to carry out testing within ranges of -40°C and +190°C"
How about humidity?
"We can test between 0% and 95% humidity, dependant on temperature required"
What are some of the most popular climatic tests that Hybond customers request?
"The accelerated ageing of bonds is a popular test choice, and is particularly useful in determining whether plasticiser migration will occur within bonded goods."
What are the most popular materials that undergo climatic testing at Hybond?
"The service proves popular with customers from the automotive industry as we test substrates to OEM specifications. Knowledge gained through working within the notoriously demanding parameters of automotive product testing is in turn applied to the climatic testing we carry out for customers from other marketplaces; with wall and flooring samples another example of frequently tested items within our facility."
Can anything go in the climate chamber?
"There are very few restrictions on goods that can undergo climatic testing, with the only real limitation being sample size."
What happens during the test process?
"Our technical team will visually monitor goods during a climatic cycle for any visual changes. Once the program cycle is complete, we can then carry out subsequent bond strength tests, for example using our tensometer which can provide peel, shear and joint break testing. Bond lines can be examined on a microscopic level."
What happens after the test process?
"Our customer is provided with a comprehensive technical report, which includes details of the cycle their samples underwent, details on any visual changes observed, and full data provision and analysis of subsequent bond testing."
WHY CHOOSE TO UNDERGO CLIMATIC BOND TESTING?
There are many reasons that Hybond customers approach us to carry out climatic bond testing, here are just a few examples:
Will the parts I am producing pass my OEM customer's climate testing requirements?
Hybond will do the testing for you so that you already have the answer.
Is my bonded product suitable for use in a high-temperature industrial environment?
Hybond can test your bonded product up to 190°C for you.
Will my bonded product stand up to a high humidity bathroom environment?
Hybond can expose your bonded product to humidity levels of up to 95%.
Will my deep freeze packaging product withstand sub-zero transportation and storage conditions?
Hybond can test goods at temperatures as low as -40ºC
CLIMATE TESTING & ROUTINE CUSTOMER AUDITS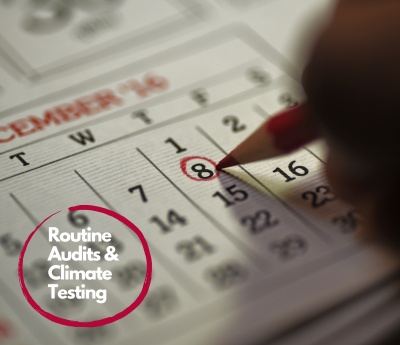 Regular climatic testing is a vital tool used within the routine auditing service provided by Hybond to our customers. The testing of customers' bonded samples is frequently carried out following an initial Process Review, and then as part of regularly scheduled audits. For example, Hybond carry out regular audits for customers operating within furniture production, and following a site visit our team will bring bonded furniture panels back to the lab and put them through a pre-determined test cycle, we can then compare the results with data from previous audits and assure customers that their bond process remains consistent, and products are achieving the desired quality outcomes.
WORK WITH US!
Do you have an adhesive challenge that our technical team can assist you with?
Here's just a few of the services the Hybond Laboratory can provide:
Viscosity and solids analysis
Peel, shear, and joint-break testing
Microscope analysis of bond line integrity
Accelerated aging testing
Surface energy analysis
Climate chamber testing
Testing to industry standards such as those laid out by FIRA, IMO and more.
CONTACT Hybond today and a member of our technical team will assist you with your enquiry.
https://www.hybond.org.uk/wp-content/uploads/2023/04/Blog-Image-Hybond-Industrial-Adhesives.png
325
400
admin@hybond
https://www.hybond.org.uk/wp-content/uploads/2020/11/technology-logo.png
admin@hybond
2023-05-03 15:32:36
2023-05-23 11:17:49
Look in our Lab – Vol.2. Take a closer look at Hybond's climatic testing provision